NILEE GAMES AND FUTURE TECHNOLOGIES-KEEPING YOUR BUSINESS ONE STEP AHEAD OF THE GAME
An American businessperson and entrepreneur, J. Willard Marriott once quoted "Successful people keep moving. They make mistakes, but they never quit." Not surprisingly, it is this philosophy that embolden Anand Jha – a seasoned veteran – to quench his thirst and kickstart his own company – Nilee Games and Future Technologies Pvt. Ltd. (NGFT). Backed with deeply ingrained passion and over a decade of experience in gaming, Anand turned his dream project to a whole new ball game. The company which was debuted in the year 2011 with early stage of HTML5 gaming technology, today is growing by leaps and bounds under his leadership and elbowed out to be one of the world's finest gaming and emerging technology service providers. Over the period of time, NGFT expanded its arm into technology catering all industries in their training, gaming and promotional activities.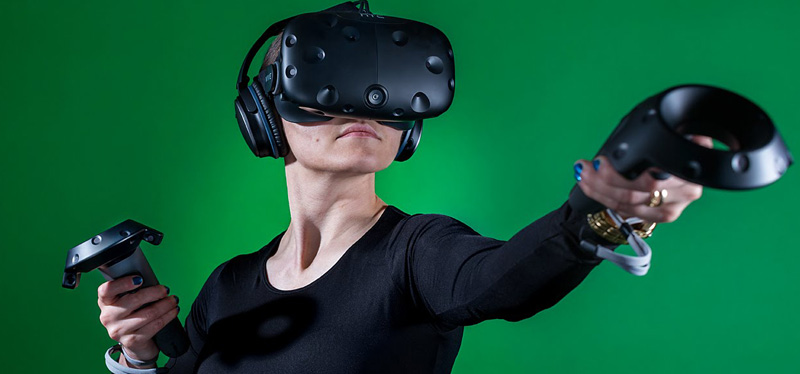 "Our early days were filled with challenges. We started NGFT with early stage of HTML5 technology when browsers were not modernized enough to run games on all phones. We used to test games on more than 20 mobiles with different screen sizes. But, today our focal point is not limited to HTML5 gaming technology but extends to technologies such as Augmented Reality, Virtual Reality, Motion Sensing & Mixed Reality and catering clients," says Anand Jha, Founder & CEO, NGFT. The success saga of the company doesn't end here. The company has also started focusing on services like ATL & BTL Activations, Custom App Development, Gamification, E-learning, VR Simulations, Game Zones, Theme Parks and more for clients locally and globally. Today, its clientele boasts of names like Viacom18, Sony Pictures Network, Wipro, Reliance JIO, Spil Games, Turner International, Times of India, Dainik Bhaskar and many domestic and international clients, to name a few.
The 'X' Factor
Nilee Games and Future Technologies was incepted with a vision to create competitive technology products for SME and bigwigs helping them to bridge the gap within their organization enhancing productivity so that they can spend quality time onto company's growth strategy. Therefore, NGFT – a 360 degree service provider – is always on its front foot to work towards the never ending future technologies. The company's greatest strength is they think three years ahead in future technology and deliver future technologies now. NGFT's pillars of success rest on its three verticals that include Gaming, Future Technologies and Animation & VFX and each vertical has its own expertise in its core area of working.
"These technologies are used in several sectors that include entertainment, media, publishing, pharmaceutical, housing, manufacturing, consumer goods, education, retail, banking, engineering & construction, hi-tech, automobile, health care, theme parks and many more."
Gaming
Gaming itself is an ocean in B2B segment. Nilee Games and Future Technologies provides game and application development solutions for online, offline, android, iOS, gaming consoles, handheld & desktop to game publishers and studios, e-Learning companies, advertising companies, film & series production houses and corporate companies globally. Gamification is a process of seeding important information and mapping competencies psychologically into user's mind, which results in the change of their behaviour and thereby increases the productivity within the company and sales from customers, which can be achieved through specially designed mobile or PC games. "In recent times, we have witnessed corporate companies embracing gamification as a learning tool for their employees and marketing tool for their customers. Gamification for employees and customers work differently and require a deep understanding of their market segment and consumer behaviour. We have successfully gamified many brands and companies, few companies even reported some excellent growth with gamification in their business," he adds.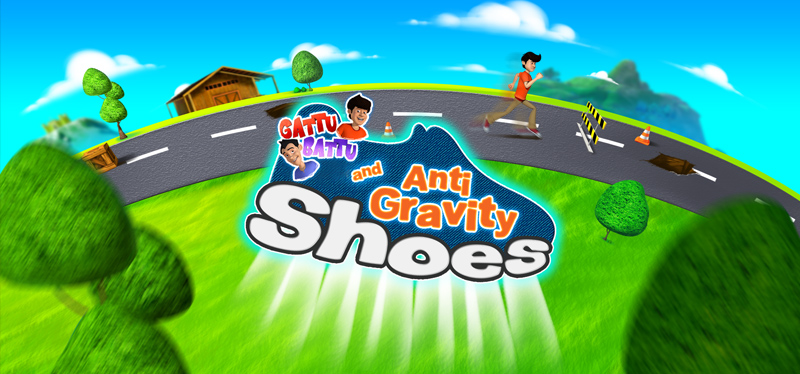 Future Technologies
'Nilee Games' well-knitted technology team constantly works on product and services in Virtual Reality (VR) – a computer technology that replicates an environment, real or imagined and simulates a user's physical presence and environment to allow for user interaction, Augmented Reality (AR) – a cutting-edge technology that is used to superimpose information on the real world we see, motion sensing, robotics, embedded systems, simulation, and custom made technologies. These technologies are used in several sectors that include entertainment, media, publishing, pharmaceutical, housing, manufacturing, consumer goods, education, retail, banking, engineering & construction, hi-tech, automobile, health care, theme parks and many more.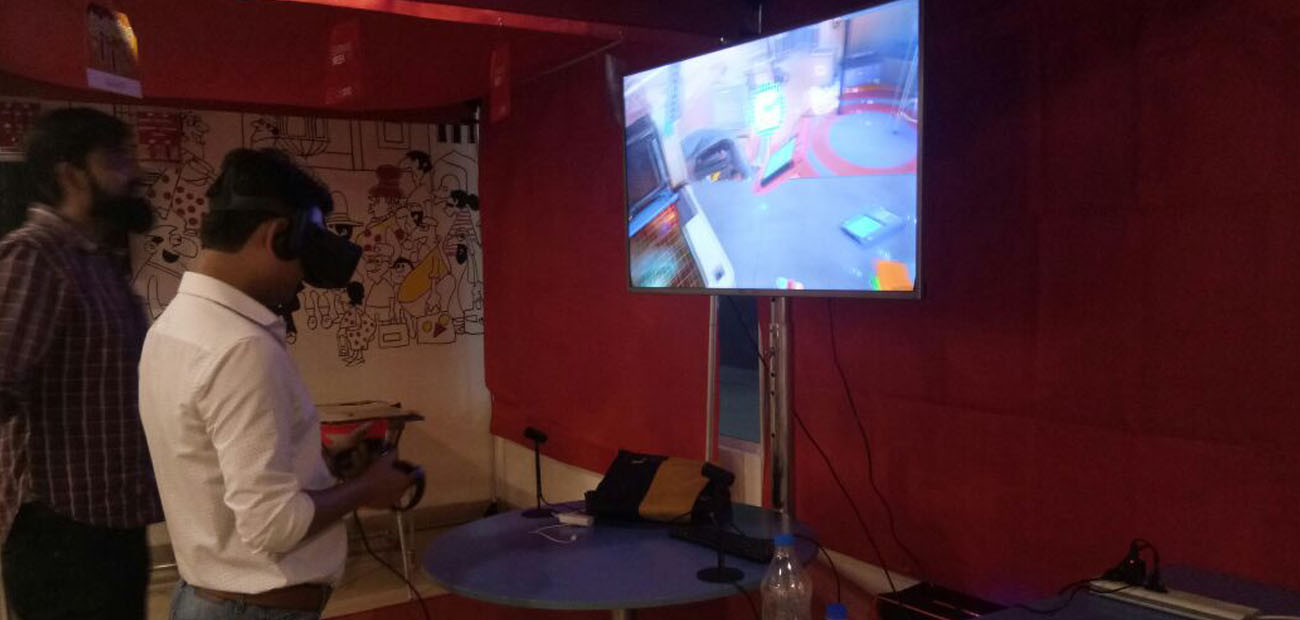 Animation & Artwork
Nilee Games has a talented team of Animation and Artwork, who plays a pivotal role in providing quality graphics and VFX for all the projects they undertake. Also, they work on other 2D/3D Assets Development, Animation and VFX projects and provide services across the globe. Anand adds, "There is huge competition in the game development domain. As we are an old company with a strong grip in the market, team of qualified & experienced professionals and huge client base, we are supple enough to abreast with top notch technologies and implement as per their demands."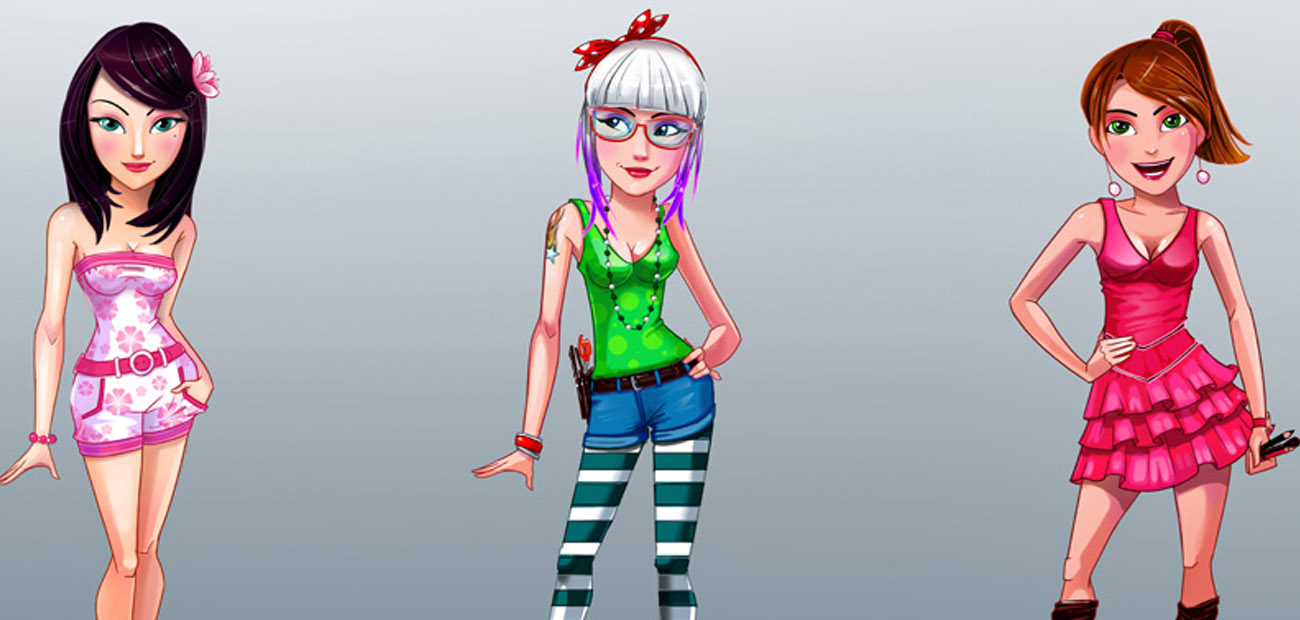 The Dynamics of Success
To stay ahead of the curve, NGFT raises the bar by starting a new technology driven venture 'Nilee Housing Pvt. Ltd.' which is into housing space. Nilee Housing is connecting real estate developers to buyers through technology. This technology is RERA compliant and easing builder's half work. The company is looking forward to enter into its own futuristic virtual reality game zone and welcome people to join hands to grow together. Entering into technology and products is also the plan for the company in the upcoming years.
Main Article
Back