AUGMENTED REALITY APPLICATION & GAME DEVELOPMENT
Augmented Reality (AR) is a technology enriching the real world with digital information
Augmented Reality (AR)
Augmented Reality (AR) turns the environment around you into a digital interface by placing virtual objects in the real world, in real-time. Augmented Reality allow users to place life-size 3D models / Animations in your environment with or without using trackers. Trackers are simple reference images that 3D models can be attached to in Augmented Reality. Augmented Reality fits into a variety of business needs. If you need to improve the efficiency of your sales team, choose a turnkey solution like Augment.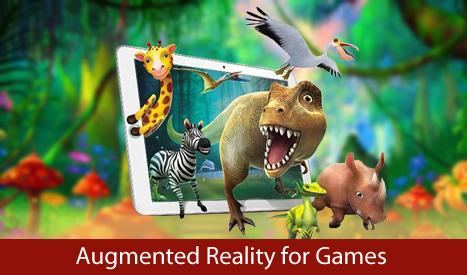 AR for Games
Augmented reality has redefined the gaming trend, Pokemon Go has shown us the supremacy of AR where users are catching virtual Pokemon who are hidden throughout a map of real world. Other gaming elements are being conceptualized through AR for user engagement like Virtual Football, Virtual Cricket, Virtual Golf, Virtual Tennis and Virtual Shooting etc. are some games and many games for Kids above 3 years which are fun driven educational game.
AR for Architecture & Real Estate
Augmented reality (AR) is a revolution in Architecture & Real Estate industry which is solving the biggest problem of showcasing property uniquely on Tablet or Smart Phones. Its a great marketing tool for builders/developers which can easily be embedded into their marketing collaterals like Browsers, Flyers and Paper Ads etc. This technology covers entire 3D project and floor plan interactively which allow buyers to explore each part of the project which builds project clarity and trust.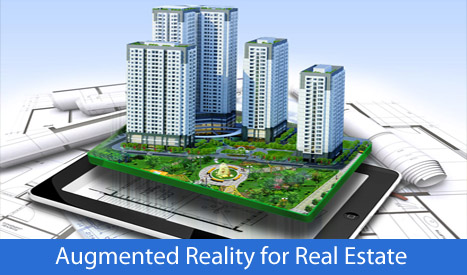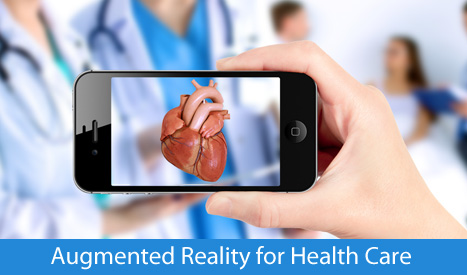 AR for Health Care
Over the period of 25 years there has been drastic change in health care segment in terms of technology which are relatively been successful in providing treatment to patients. Augmented Reality is now entering into Health Care segment and helping in core areas like Sales and Marketing, Treatment, Medical Education, Corporate Communications etc. and interactive of AR makes it very convenient and flexible in Health Care industry.
AR for Retail Industry
Augmented Reality is changing the shape of Retail Industry in all segments like Clothing, Grocery, Electronics, Motor Vehicles, Cosmetic and jewelry etc. The retail industry is witnessing stupendous demand in incorporating AR into their day-to-day business operations. In today's world customer wants complete information of the product in easy way and want to experience in some way before they buy. AR is the right solution to increase point of sales and customer base.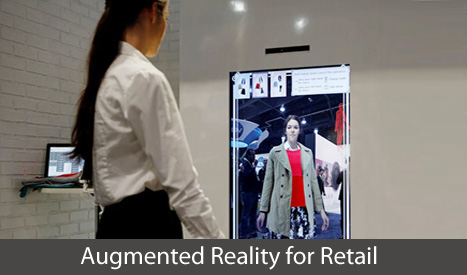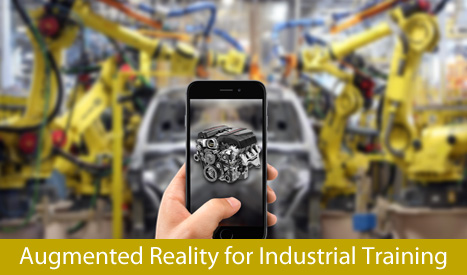 AR for Industrial Training
Training is very important part of all industries and having many different types of training process. Augmented reality is simplifying the training process so that employees get correct information with effective engagement of learning. We at Nilee Games and Future Technologies are providing AR solutions to industries from conceptualization till end product.
AR for Brand Engagement
Every product is unique and require special attention on brand promotion to get maximum traction and user engagement. Nilee Games and Future Technologies will help you to launch and showcase your product in unique way with future technologies so that it goes viral and create brand value.